Mendelsohn's Books
Forex Trading Using Intermarket Analysis: Discovering Hidden Market Relationships That Provide Early Clues For Price Direction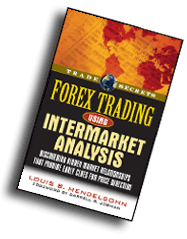 By Louis B. Mendelsohn, Foreword by Darrell Jobman

In today's global marketplace, currency values fluctuate every day, and foreign exchange is the biggest market of them all, trading well over $1 trillion a day more than all other markets combined! Master this market that never sleeps, and you could be a big winner. Just to survive in the hottest marketplace in the world, you will have to learn how to stay one step ahead of the game. As the world economy of the 21st century continues to grow and as advance in information technologies continue to be introduced, financial markets will become even more globalized and sophisticated than they are today, increasing the role that forex markets play in the global economy.

​Trend Forecasting with Technical Analysis: Unleashing the Hidden Power of Intermarket Analysis to Beat the Market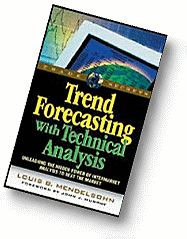 By Louis B. Mendelsohn, Foreword by John Murphy

Market methods from the last century won't work in this one and Louis Mendelsohn's breakthrough book takes technical analysis to a new level. In his ground-breaking work, Mr. Mendelsohn presents a comprehensive approach combining technical and intermarket analysis into one powerful framework for accurately forecasting trends. Louis Mendelsohn shows traders how to maximize profits by incorporating intermarket analysis and leading indicators into their trading strategies. Released in December, 2000, Trend Forecasting with Technical Analysis is one of the many in the long line of pioneering and innovative work in the technical analysis and trend forecasting field by Mr. Mendelsohn.

Trend Forecasting with Intermarket Analysis 2nd Edition: Predicting Global Markets with Technical Analysis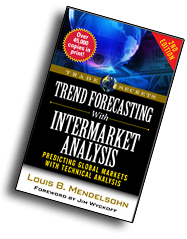 By Louis B. Mendelsohn, Foreword by Jim Wyckoff

In this groundbreaking new edition, Mendelsohn gives you the weapon to conquer the limitations of traditional technical trading intermarket analysis.
To compete in today s rapidly changing economy, you need a method that can identify reoccurring patterns within individual financial markets and between related global markets. You need tools that lead, not lag. Step by step, Mendelsohn shows how combining technical, fundamental, and intermarket analysis into one powerful framework can give you an early edge to accurately forecast trends.

Trade Your Way to Financial Freedom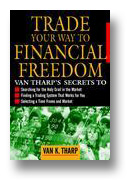 By Van K. Thorp, Chapter 5 Written by Louis Mendelsohn

One of Schwager's famed "Market Wizards" answers the burning question: What's the one trading method that will bring you trading and financial success? A must read.

Trading Chicago Style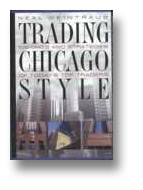 By Neal Weintraub, Chapter 13 Interview with Louis Mendelsohn

Get the concrete, no-nonsense tips and insights to increase your ratio of profitable trades-from decisive traders who put their own money on the line every day-in Trading Chicago Style.